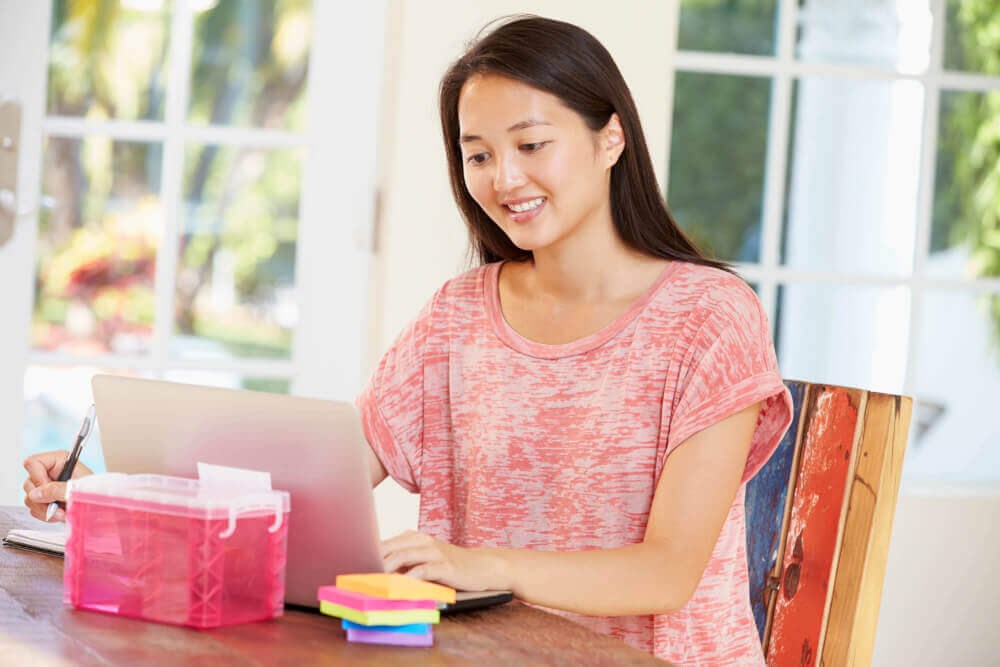 TAKE YOUR SMILE TO THE NEXT LEVEL WITH COSMETIC DENTISTRY
A stunning smile can give you higher self-esteem. However, the majority of us aren't born with a perfect smile, but it doesn't mean you can't have one. When you want to enhance the look of your smile, schedule an appointment with a dentist who performs cosmetic procedures in McKinney, TX. If your dentist does not provide cosmetic dentistry, contact Eagle Point Dental Care. Our staff is proficient in several cosmetic dental procedures, including custom veneers, laser or home teeth whitening, and also removable aligners. There are lots of approaches to get a fantastic smile, so let's discuss what concerns you may want corrected in your smile makeover treatment plan:
COMMON COSMETIC CONCERNS
CROOKED TEETH
Misaligned or crooked teeth can be a problem for your grin. Both of these problems can lead to overcrowding and a misaligned bite. Based on your unique concerns, you will find options for a straighter teeth.
A CRACKED TOOTH
A crack in a tooth can look like a tooth that is chipped, but generally, a crack is a lot easier to see, particularly if the crack is at the front part of your smile. Not only does it look unattractive, but a tooth that is cracked can be painful when you bite down and the tooth may be extra sensitive to hot and cold. A cracked tooth can be vulnerable to infections, and that means you need to get it fixed as fast as possible.
A CHIPPED TOOTH
Getting a chip in your tooth is often as simple as biting down on a piece of ice or tripping and hitting the sidewalk. A chip may make your smile appear irregular, but it may also make it a lot easier for the tooth to become infected. When you've got a chip in your tooth, you need to have it fixed to improve how your smile looks as well as your dental wellbeing.
ENAMEL STAINS
Lots of men and women are plagued by stained teeth. Your teeth can be stained on the exterior (extrinsic stains caused by things such as coffee, tea, and tobacco) or inside (internal stains brought on by antibiotics or an injury to a tooth). A yellow or dull grin may be making you look unhealthy or older. Whitening your teeth is a simple procedure to improve your grin.
IMPROVE YOUR SMILE
Aesthetic procedures by a dentist in McKinney, TX are able to help you enhance the look and health of your smile. Cosmetic dentistry can help your teeth appear more attractive and increase your confidence. Your treatment can include a single procedure or numerous treatments.
COSMETIC DENTISTRY TREATMENT OPTIONS
PORCELAIN VENEERS
If you want to quickly enhance your smile, porcelain veneers are a fantastic treatment. Veneers are thin shells of porcelain, which are bonded to the front of the teeth. They're used to improve the overall look of cracked teeth, cover gaps, and hide discolored teeth. They're a terrific treatment if you would like an efficient option to enhance the appearance of your teeth and get a grin that gives you confidence. Cosmetic veneers at Eagle Point Dental Care are custom made to appear natural and last quite a while.
ORTHODONTIC TREATMENTS
If you had a braces as a child, your teeth may still move and change, resulting in overcrowding and a jagged tooth look. Luckily, you will find modern orthodontic alternatives for older patients who want to fix this matter with transparent aligners. In case your principle issue is jagged teeth, then aligners combined with contouring and a whitening treatment can create a substantial improvement.
REPLACE SILVER FILLINGS
Composite resin fillings are used to seal a cavity after the decay is eliminated. A lot of smile makeover plans include switching old metal fillings with contemporary tooth-colored fillings. Along with lasting longer, these fillings are made from composite resin, which means they are less visible compared to metal fillings. Composite resin fillings may be used on any of your teeth to take care of most cavities. Tooth-colored fillings will give you a better-looking smile and a more durable restoration. At Eagle Point Dental Care, our staff mixes the filling material to blend with your teeth so that the outcome is smooth.
PROFESSIONAL TEETH WHITENING
if you're searching for a simple and safe method to whiten your smile, teeth whitening from your dentist may be your solution. Even though there are lots of choices (gels, toothpastes, strips) that you are able to purchase in many McKinney, TX stores, professional teeth whitening generally produces better results and will be personalized to suit your specific needs. At Eagle Point Dental Care, we provide both at-home kits and laser whitening treatments. A home kit will consist of custom dental trays to get a treatment that's more comfortable than normal trays in whitening kits you buy at the store in addition to professional whitening gel. Your dentist will provide you clear directions on how to use your whitening treatment and the length of time you may safely keep the gel on. If you would rather have quicker results, our practice in McKinney, TX also offers laser teeth whitening. Employing a special dental laser, your dentist will effectively remove many years of stains and discoloration from your teeth for a brighter smile in only one appointment.
BONDING AND CONTOURING
Cosmetic bonding is a good choice to fix and enhance the overall look of your teeth if your enamel is chipped or stained. Composite resin (the same substance used to fill cavities) will be applied by your dentist to fill chips and mask stains. Once the bonding material is set, your dentist will polish the composite resin and contour the edges to get a smooth shape. Bonding and contouring is a fast, less costly cosmetic procedures, but the outcomes won't last as long as some other treatments, for example, porcelain veneers.
START PLANNING YOUR CUSTOM SMILE MAKEOVER
Clearly, there are loads of choices to enhance the appearance of your smile. When you're ready to enhance your smile and get healthier teeth, then schedule a consultation with a dentist in McKinney, TX. If you're searching for an experienced group who perform cosmetic dentistry, please contact Eagle Point Dental Care to schedule a consultation. Once we've heard your particular needs and wants, we'll create your personalized smile makeover treatment strategy to create a dazzling smile.